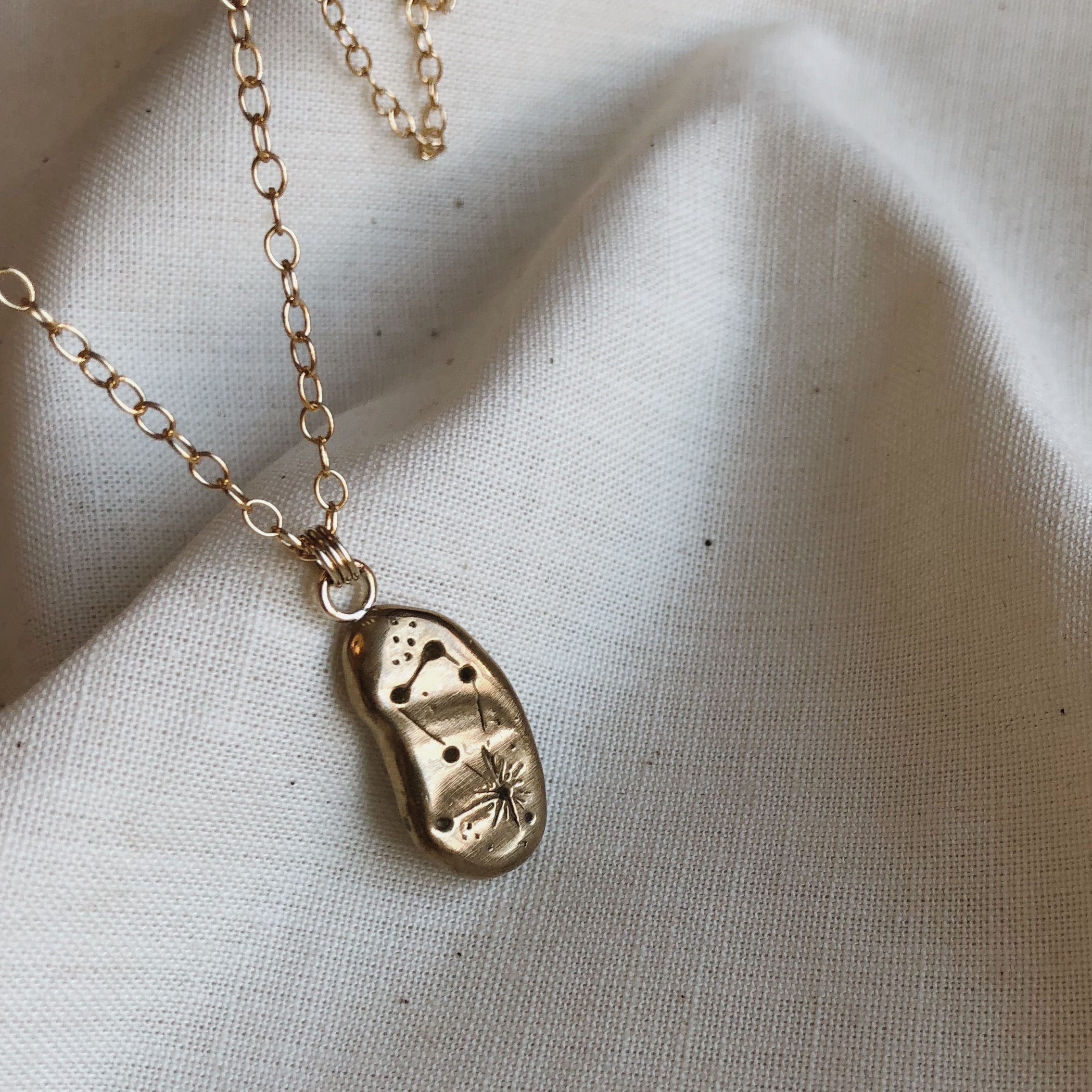 Telumendil Pendant
Limited Edition, "Telumendil" pendant was hand carved and cast in beautiful solid white bronze. Telumendil meaning, "Lover of the Stars" - this story comes from the Lord of The Rings, yep total nerd alert, but it makes a gorgeous constellation pendant! Hung on a long 14K gold filled chain. Slips over the head, no clasp.
MEASUREMENTS | 1" pendant drop, chain length 28"
Please take a look at our Jewelry Care & Information page to learn more about the material utilized to create this piece. And please be sure to look over our Shop Policies as well.